We're delighted to have the help and support of the Women inPower Advisory Committee: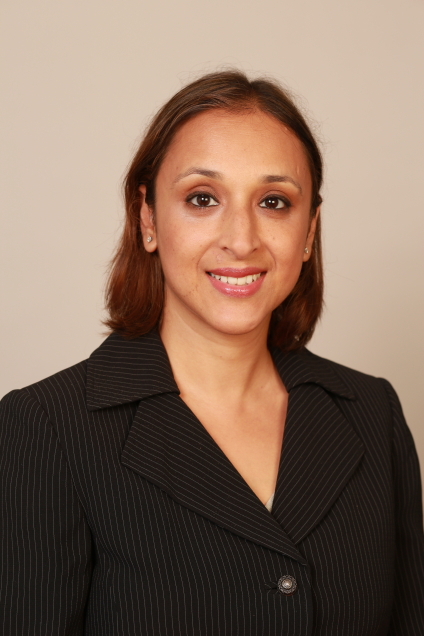 Deepali Bagati, Director, The Medici Group
Dr. Deepali Bagati is a Director at The Medici Group. With 20+ years of experience in culture change and leadership development, Dr. Bagati has instituted sustainable organizational change solutions across a range of industries—professional and financial services, pharmaceuticals, oil and gas, consumer goods, and technology.
With a 14-year tenure at Catalyst, a leading global research and advisory firm, in her most recent role as a member of Catalyst's executive team, Dr. Bagati shared collective responsibility for strategic planning and operations management. As Executive Director, USA, she led Catalyst's largest market, $7m in revenue across 350+ supporter companies from S&P500 and F1000 companies. She was also the executive lead for Catalyst's Asia-Pacific region, driving corporate engagement across Australia, India, and Japan. She previously led the global expansion of Catalyst into India and managed a CEO-level advisory board, and led Catalyst's Inclusive Leadership Initiative. Leveraging her extensive research and consulting expertise, Deepali empowers CXOs and talent professionals, and inspires solutions and innovative strategies to create inclusive cultures, leaders, and teams. She is a sought-after speaker and facilitator, nationally and globally, and has published research, courseware, and guides on inclusive leadership, gender/race/ethnicity, and diversity and inclusion strategy.
Gale Brewer, Manhattan Borough President
Gale Brewer is the 27th Manhattan Borough President. Ms. Brewer previously served on the City Council for 12 years. As Councilmember, she successfully passed legislation guaranteeing paid sick leave for most hourly employees, compelling landlords to fix repeat violations, requiring all City data to be published online, and the nation's first law protecting domestic workers. She was the founding chair of the City Council's Technology Committee in 2002.
Immediately prior to her election to the City Council, Brewer served as Project Manager for the NYC Nonprofits Project at CUNY's Graduate Center, and before that worked for the Telesis Corporation, a private firm that builds affordable housing in New York City.
Prior to that non-profit and private-sector experience, Brewer served in City government in various roles, including as…
New York City Deputy Public Advocate
Director of Mayor Dinkins' Federal Office in New York City
Executive Director of the Mayor's Commission on the Status of Women
Chief of Staff to West Side Councilmember Ruth W. Messinger
Brewer has an MPA from Harvard's Kennedy School of Government, and she did her undergraduate work at Columbia University and Bennington College.
Jimmie Briggs, Co-founder and Executive Director, Man Up Campaign
A National Magazine Award finalist and recipient of honors from the Open Society Institute, National Association of Black Journalists and the Carter Center for Mental Health Journalism, Jimmie Briggs' book on child soldiers and war-affected children Innocents Lost: When Child Soldiers Go To War won him accolades in 2005, and took readers into the lives of war-affected children around the world. Further, Briggs has served as an adjunct professor of investigative journalism at the New School for Social Research, and was a George A. Miller Visiting Professor in the Department of African and African-American Studies at the University of Illinois: Champaign-Urbana. He was also the founding director of Man Up Campaign, a global initiative to activate youth to stop violence against women and girls. Briggs' next book Blood Work, is a meditation on manhood and transformation through the lens of illness. For his work with Man Up Campaign and the issue of violence against women, Briggs was selected as the winner of the 2010 GQ Magazine "Better Men Better World" Search, as well as one of Women's eNews' 21 Leaders for the 21st Century, and is the recipient of numerous journalistic awards and fellowships. He is a member of the Project for the Advancement of Our Common Humanity, (PACH) at New York University. Currently, Jimmie Briggs is executive director of LOVE U.S. (Leave Out Violence). LOVE's mission is to enable youth who have been affected by violence to create positive change in their lives and become leaders among their peers and in their communities by providing safe settings, media arts training, social and emotional learning, and leadership development opportunities. Youth emerge from LOVE committed to carrying forward messages of non-violence, and ready to engage more fully in the world around them.
Fran Hauser, Partner, Rothenberg Ventures
Fran Hauser is a venture capital investor, digital media veteran, and an advocate for women and kids. She is passionate about connecting people and inspiring change.
An active investor, Fran is a partner at Rothenberg Ventures ("RV"). Through her work at RV and as an angel investor, she has actively supported dozens of innovative companies including ZADY, LevoLeague, Hullabalu, Bustle, HelloGiggles and Preserve and has invested in some of the most promising companies in digital media and e-commerce.
Before diving into the world of venture capital, Fran spent 15 years in the digital media space, holding President and General Manager positions at Time Inc., AOL and Moviefone. She played an integral role in the $400mm sale of Moviefone to AOL and in building PEOPLE.com into one of the most successful women's websites.
Hauser speaks frequently about topics such as career building, digital media and investing in and by women. She also writes regularly for publications such as Inc., Women 2.0, and Bedford Magazine, appears on CNBC's Power Pitch, and serves on the Executive Advisory Board for Techweek New York. In 2015, Fran's decision to join Rothenberg Ventures was featured as a Harvard Business School case study; she also received the 2015 W Award from the YWCA of the City of New York, which honors change makers who are working to improve the lives of women. In 2014, Forty Over 40 selected Hauser as one of 40 Women to Watch Over 40, a distinction that honors women who are reinventing, disrupting and making an impact. That same year, she was also named one of the Six Most Powerful Women in New York City's Tech Scene by Refinery29 and was honored as a Global Champion of Women on International Women's Day. In 2011, she was honored by the Girl Scouts Council of Greater New York for strong leadership and was also named to Folio magazine's annual "Folio: 40," a list honoring magazine and media industry influencers. She was recognized in 2009 as one of Advertising Age's "Women to Watch", and was inducted into Media Industry Newsletter's (MIN) Digital Hall of Fame in 2008.
A passionate advocate of women and children around the globe, Fran is a funder of the PBS documentary Half the Sky, Board Chair of GlobalGiving and an advisory board member of Helpusadopt, 92Y Women inPower, WomenOne and TIA Girl Club. She lives in Bedford, NY with her husband and two darling boys.
Ellen Hives, Partner, Ernst & Young
Ellen Hives is Principal in the Media & Entertainment practice of Ernst & Young.  She is responsible for practice strategy and development, client delivery, business growth and capability development in the Publishing and Information Services sector. In addition to her leadership role, Ms. Hives manages a number of accounts with major global media and information companies.
Ms. Hives has spent the much of her career focused on business and technology strategy and implementation for the media & entertainment industry, with more than 28 years of experience. She has consulted on and led the implementation of solutions that span digital content and supply chain, financial and human resource functions and intellectual property management. Her recent areas of expertise include working with diverse client teams on digital transformation and business transformation.  She acts as an advisor on strategic initiatives to many C-level executives. Her passion is to develop, grow and activate teams to help think though client business challenges and develop practical, well understood visions and roadmaps that enable her clients to achieve successful results.
An ardent supporter of diversity and advancement of women in leadership in the workplace, Ms. Hives participates in several leadership forums including EY's Advisory Women's Leadership Initiative,  Professional Women's Network (PWN), Next Gen Coach, the NE partner Forum, and provides mentoring and coaching to our aspiring younger partners and staff. In 2015, Ms. Hives received Consulting Magazine's Top 25 Consultant Award – Excellence in Media & Communication In 2010, the Women's Venture Fund honored her with the Highest Leaf Award for her leadership in mentoring other women.
She holds a Bachelor of Arts from Hamilton College and lives in New York with her husband and daughter.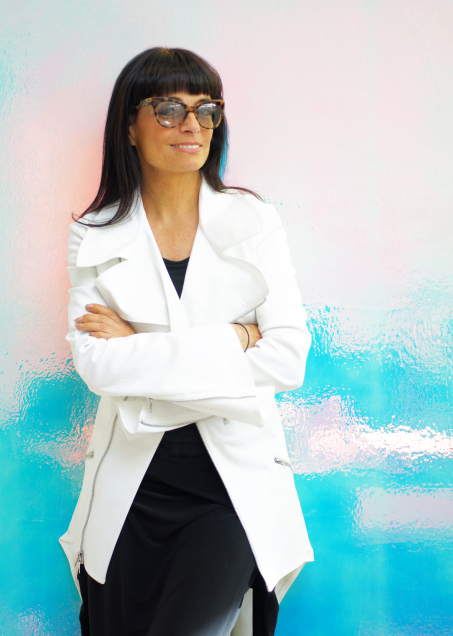 Norma Kamali, Designer
Norma Kamali is an iconic designer who has created unforgettable pieces: The Sleeping Bag Coat, Farrah Fawcett's Red Swim Suit and The Parachute Dress. She is known for her innovative yet timeless approach to fashion and her career spans over four decades. Norma's designs are recognized worldwide and her clothing is coveted by top celebrities and stylists alike. She is not only known for her swim collection, but other bodies of work includes timeless modern clothing in every classification. Beauty, health and wellness is clearly woven into her DNA. That DNA, along with her understanding of the human form, sets her apart from all others.
Norma Kamali has won numerous awards for her designs, as well as for her fashion films, architecture and interior design. The influence she has on the fashion industry can be seen throughout her career. Norma has always been ahead of the curve in fashion, as well as in other in areas. The "no makeup", makeup collection in the early 90's, her fitness line of technical active clothing, and her early use of the internet in the 90's to interact directly with her clients are just a few examples. Her 3D films, involvement in virtual and augmented reality for education, entertainment, and fashion all used in unique way to tell the story of her brand.
Norma's entire career has been a platform for her life goal, which is to help enhance and empower women. The first step has been through clothing. Then in 2001, she created the WELLNESS CAFÉ and has been promoting fitness, health, and alternative beauty solutions. In 2012 Norma Kamali launched her "Hey Baby" campaign for the empowerment of women. The campaigns mission statement is to bring awareness to the detrimental effects of objectification on women's self-esteem and body image. The recognition of this insidious behavior is the way Norma feels real change can happen. She believes by telling our loved ones about this incidents it will rid women of the shame and create men who are advocates for change. Norma believes an empowered woman is invincible, and this is the ultimate message of the campaign. If every little girl born today can come into a world where objectification, even through fashion will no longer be the norm, than her dreams of reaching each individuals full potential will be real.
Morra Aarons-Mele, Founder of Women Online and The Mission List
Morra Aarons-Mele is the founder of Women Online and The Mission List.  She is an Internet marketer who has been working with women online since 1999. She helped Hillary Clinton log on for her first Internet chat, and has launched online campaigns for the world's leading organizations. Morra's Internet experience spans politics and the private sector. During the 2004 Presidential Election, Morra was the Director of Internet Marketing for the Democratic National Committee. After the 2004 election she founded Edelman's digital public affairs team where she worked with Fortune 50 clients. Morra worked in various roles at leading online companies in New York and London, including iVillage.com, eBookers.com, and at iVillage UK, where she managed public relations and marketing.
She was founding Political Director for BlogHer.com, and has written for BlogHer as well as The Harvard Business Review, The Huffington Post, MomsRising, The Wall St Journal, The New York Times, and The Guardian. She has covered events from the White House to the campaign trail to Harvard Law School in her role as a blogger on women, politics, and work. Morra has taught at the Yale Women's Campaign School, the Harvard Kennedy School, and at the World Economic Forum's Young Global Leaders forum at Harvard, as well as at the Johns Hopkins Graduate School of Communication. Morra has degrees from the Harvard Kennedy School and Brown University. She and husband Nicco Mele live in Los Angeles with their three children.
Shiza Shahid, Co-founder, The Malala Fund
Shiza Shahid is an entrepreneur, investor and thought-leader, focused on leveraging philanthropy, innovation and the media for poverty alleviation and women's empowerment.
Shiza grew up in Pakistan as a vocal advocate for social change. She graduated from Stanford University with University Distinction. She is a graduate student at Singularity University where she is studying how to apply exponential technology towards the goal of ending poverty.
Shiza co-founded the Malala Fund with Nobel Prize winner Malala Yousafzai, and led the organization as founding CEO. She is now focused on investing in and supporting startups, innovators and entrepreneurs combating poverty. She is an advocate for women entrepreneurs, and host Women's Story-telling Salons bringing together leading female entrepreneurs to collaborate. 
Shiza has received many awards for her work including Times 30 under 30 World Changer, Forbes 30 under 30 Social Entrepreneur, WEF Global Agenda Council and Tribeca Institute Disruptive Innovator. She has been featured in multiple publications including Forbes, Fast Company, Elle, Glamour, Town and Country, The Edit, CNN, ABC, Al Jazeera, MSNBC and others.
Kristy Wallace, COO of Ellevate Network
Kristy Wallace is the Chief Operating Officer at Ellevate Network, where she is responsible for business operations, product development and strategic partnerships. With an entrepreneurial mindset and an aptitude for building businesses from the ground up, Kristy is backed by more than 15 years of experience in generating thriving revenue centers, including corporate strategy, product development, marketing, and sales.
Prior to joining Ellevate, Kristy oversaw sales and business operations as a founding team member of Zeel.com, a health and wellness startup with deep roots in the New York City tech scene. From 2002 to 2007, she served as VP of Sales at Vault.com, a career information website that surveys employees for vital industry and business information. While there, she grew recruitment advertising revenues and ultimately generated 40% of the company's income. In 2008, she was named GM of Vault International and went on to build and grow the company's global footprint.
Kristy obtained her BA in English/Sociology from Villanova University and began her career as a financial analyst at KeyBank. In her "free time," she serves as Co-Chair of the Leadership Advisory Board for the Girl Scout Council of Greater New York and is an Executive Board Member for Workforce Professionals Training Institute (WPTI). A passionate runner, reader and world traveler, Kristy lives in Greenpoint, Brooklyn with her husband and three wonderful children.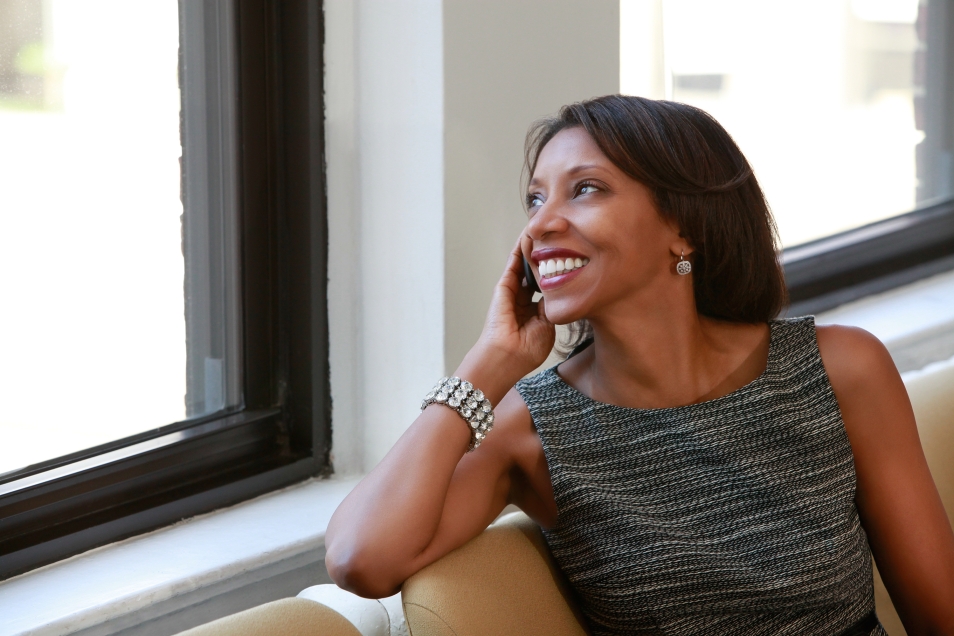 Jennefer Witter, CEO and Founder of The Boreland Group
Jennefer Witter is the CEO/Founder of The Boreland Group Inc., a boutique public relations agency headquartered in New York City. The twelve-year old firm was named by TheStreet.com as one of five black owned businesses in the US "making a buzz." The agency specializes in corporate visibility, getting their clients their "unfair share" of business-building attention via customized, results-driven PR programs.
A 30+ year PR veteran, Jennefer was ranked as one the nation's top ten black CEOs and entrepreneurs by Madame Noire Magazine (the only other female on the list was Ursula Burns, the CEO/chairman of Xerox). Jennefer is the author of "The Little Book of Big PR: 100+ Tips to Get Your Small Business Noticed" (AMACOM, 2014) . She has presented at the 92nd St Y, American University, The Brooklyn Chamber of Commerce, GlobalWIN, Women's Presidents Educational OrganizationWomen's Presidents Educational Organizationthe Women's Presidents Educational Organization, The Communication Exchange and Ellevate Network. The former PR expert for Inc.com TV, Jennefer has been featured in the Associated Press, TheStreet.com, Crain's New York Business, and MarketWatch Radio Network. She has been profiled in the Huffington Post and the Amsterdam News.